COMMON NAMES: Bigfin Reef Squid.
SCIENTIFIC NAME: Sepioteuthis lessoniana
DESCRIPTION: Body colouration highly variable but often shades of brown to orange to white. Night coloration purple/green. Large fin surrounds most of mantle. Up to 36cm total length.
RANGE: Indo-Pacific including Japan and Hawaii.
These Bigfin Reef Squid pictures are available for commercial licensing. For further information regarding usage please e-mail MarineLifePics.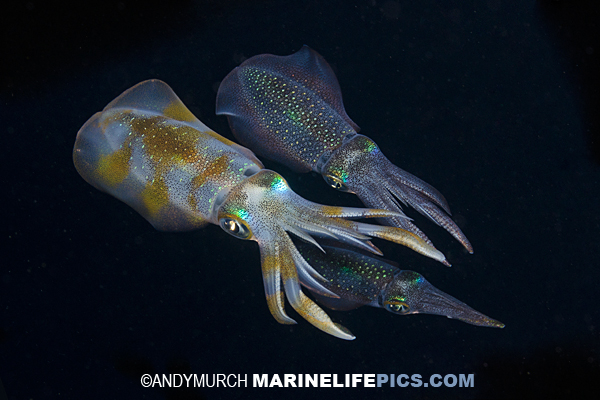 These Caribbean reef squid pictures - Sepioteuthis sepioidea - were taken on a deep reef surrounding Utila, Honduras.