COMMON NAMES: Common Cuttlefish.
SCIENTIFIC NAME: Sepia officinalis
DESCRIPTION: Body colouration shades of brown, grey and white. May display black and white variagations.
RANGE: Mediterranean Sea, North Sea and Baltic Sea.
These Common Cuttlefish pictures are available for commercial licensing. For further information regarding usage please e-mail MarineLifePics.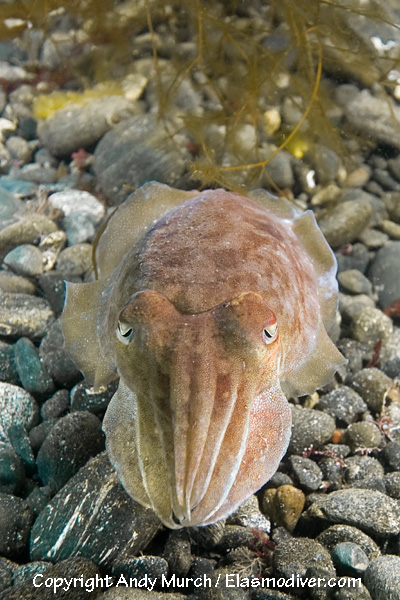 These common cuttlefish pictures (aka Sepia officinalis) were taken at Porthkerris Beach, Cornwall, UK. Porthkerris is better known as a starting point for basking shark trips.