COMMON NAMES: Greenstriped Rockfish.
SCIENTIFIC NAME: Sebastes elongatus.
DESCRIPTION: Base color white with greenish brown longitudinal broken stripes. Sometimes with a pinkish hue around mouth and underside.
RANGE: Eastern Pacific from Alaska to Baja. 12m to 1145m but usually 100m to 300m.
These Greenstriped Rockfish pictures are available for commercial licensing. For further information regarding usage please e-mail MarineLifePics.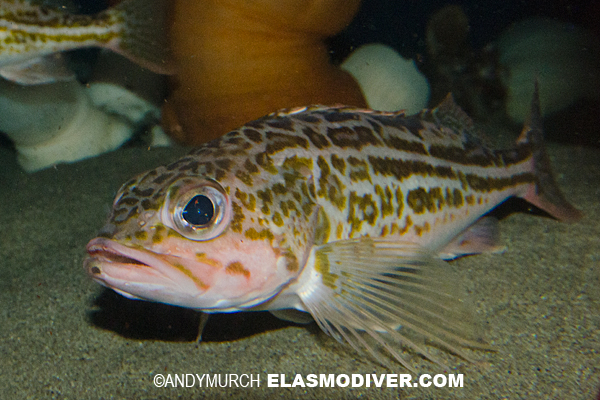 Greenstriped Rockfish 002

Greenstriped Rockfish 005

Greenstriped Rockfish 004

Greenstriped Rockfish 001

Greenstriped Rockfish 003