COMMON NAMES: Leser Scaup.
SCIENTIFIC NAME: Aythya affinis.
MALE DESCRIPTION: Head Head black with purple sheen. Fore-body black. Flank white. Back variegated grey. Rear body black. Tail feathers grey/brown. Eye yellow. Bill blue/grey with black longitudinal line on tip.
FEMALE DESCRIPTION: Head brown with white border around bill. Bill grey/blue. Body and tail mottled shades of brown. Eye brownish yellow.
These Lesser Scaup pictures are available for commercial licensing. For further information regarding usage please e-mail MarineLifePics.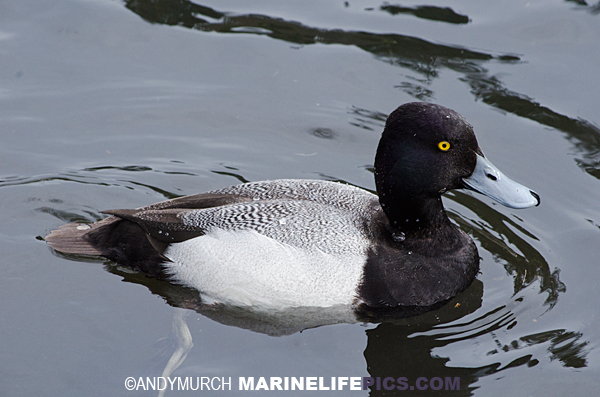 Lesser Scaup Male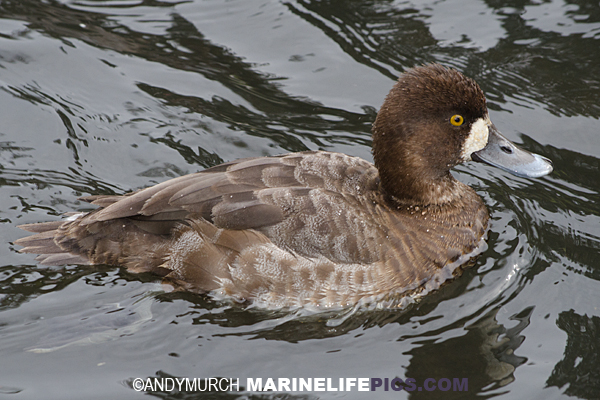 Lesser Scaup Female