COMMON NAMES: Northern Pintail.
SCIENTIFIC NAME: Anas acuta.
MALE DESCRIPTION: Head brown with green at back. Bill Chest and belly white. Sides grey. Primary feathers on wings light grey with black lines. Tail feathers long and black. Eye black. Bill grey/blue on sides. Dark on top.
FEMALE DESCRIPTION: Head and body shades of brown. Lighter on belly and chest. Back feathers dark brown and outlined in light brown. Eye black. Bill grey.
These Northern Pintail pictures are available for commercial licensing. For further information regarding usage please e-mail MarineLifePics.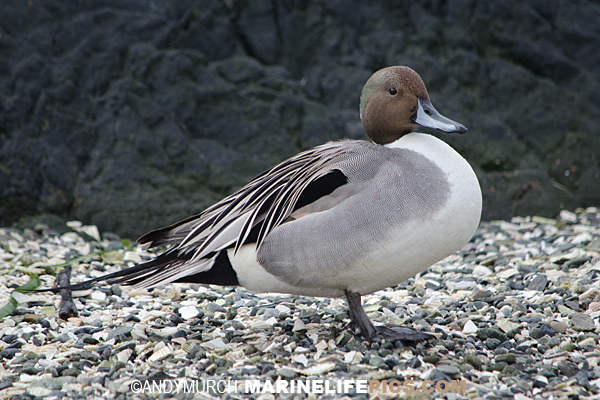 Northern Pintail Male
Northern Pintail Female