COMMON NAMES: Ring-Necked Duck.
SCIENTIFIC NAME: Aythya collaris.
MALE DESCRIPTION: Head and neck black with slight tuft on top. Thin reddish brown ring around neck. Flank pale grey edged in white. Back and tail black. Eye yellow/orange. Bill mostly back edged in white with black tip.
FEMALE DESCRIPTION: Head and body shades of plain brown. Sides and belly lighter than back and head. Eye brownish. Bill dark grey with white ring near tip.
These Ring-Necked Duck pictures are available for commercial licensing. For further information regarding usage please e-mail MarineLifePics.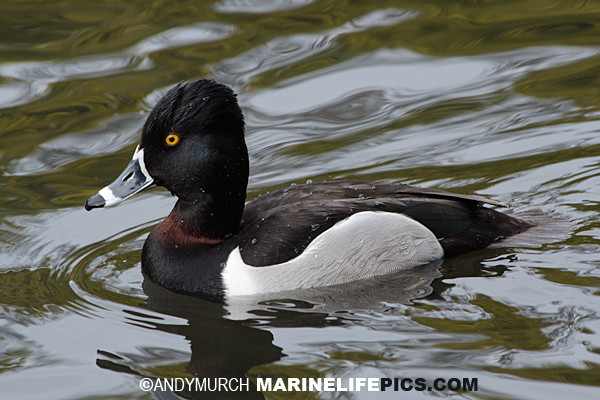 Ring-Necked Duck Male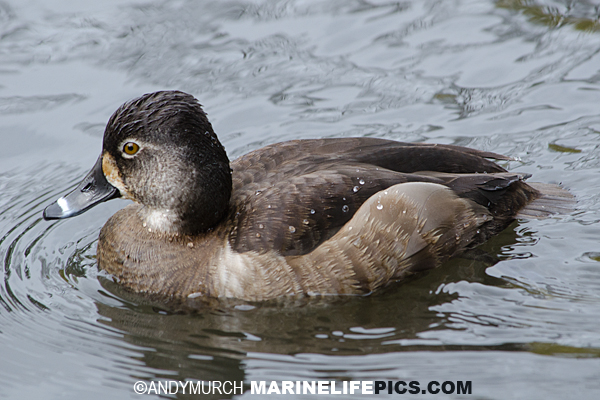 Ring-Necked Duck Female