Sadly, it is not uncommon to see wounded sharks in the ocean. These images illustrate some of the injuries that sharks sustain when they come in contact with humans.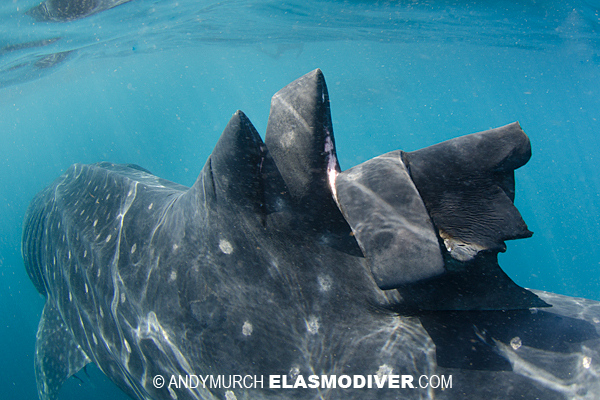 PROPELLER STRIKES AND BOAT COLLISIONS
Large sharks such as whale sharks and basking sharks that spend much of their time siphoning plankton near the surface, run a constant risk of being hit by ships propellers. The chances of this occurring increase dramatically in areas where shark watching tours are conducted.